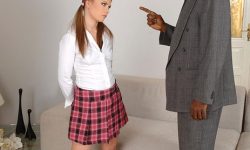 Game Developer: Lucigirl
Tags: lucigirl, html, interracial, small tits, adventures
Censor: No
Language: English
Version: 0.5.5
OS: Win
Size: In Download.
Description:
You are a normal boy walking down the street. Suddenly a car pulls over and takes you to a strange place!​
0.5.5
Added Content and had to remake a lot of the old content because of a computer crash. Changed a few things and removed a few.