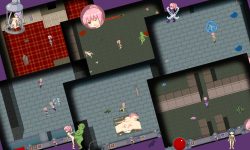 Game Studio: Meteo.H
Tags: meteo h, rape, interspecies porn, witch, creampie, monsters, animated,
Censorship: Yes
Language: English/Jap
Version: Final
OS: Win
Size: In Download.
Description:
An action RPG of which interface is like Western games! Erotic scenes are all depicted in pixel artworks. Control and change the clothes of the explorer sorceress, to rescue the captured girls with the power of magic scrolls!​
Extra Info:
Beaten voices / Moans contained
Difficulty level is relatively easy
Once you cleared the game, the "Monster Room" is unlocked.